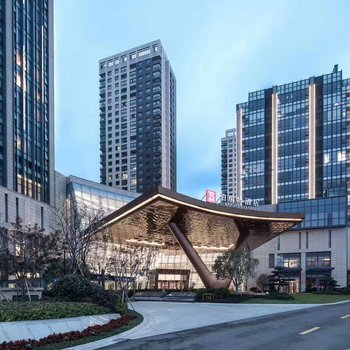 Opened in 2019, the Burrit Hotel is a great accommodation choice in Yuyao.
The hotel is conveniently located just 2km from Yuyao Railway Station and 57km from Ningbo Lishe International Airport. Seeing Yuyao's sights from this hotel is easy with Shenggui Mountain, Zhejiang Yuyao Arts Theatre and Yuyao Lingyan Temple all close by.
After a long day of sightseeing, guests can retire to the comfort of the hotel. Airport pickup can be arranged by the hotel upon request. This Yuyao hotel offers parking on site.
There's never a dull moment at this hotel, our guests indicate that the facilities are excellent. This hotel is the usual choice for a large number of business travelers.